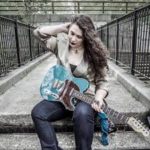 Emily Musolino
Emily Musolino is a soulful singer, songwriter and guitar shredder from Durham whose unfiltered mix of boisterous rock, barroom blues and smoky jazz is best described as a "soul diva mind explosion." The raw passion in her sound resonates across all genres.
John Saylor
John Saylor plays music in a style he's dubbed "Neo-Post-Alt-Folk," blending elements of lyrically-driven tunefulness with emotional depth and frequent bits of cerebral humor. His music creates a tasty stew of sonic delight for the mind and soul.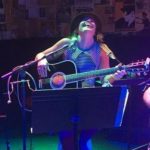 Anita Lorraine Moore
The indie folk/country sound of Anita Lorraine Moore features wide-ranging vocals and intimate, heartwarming songwriting. Inspired by folk, classic country, jazz and blues, she sings sweet and tangy tunes that can comfort and also bring tears.