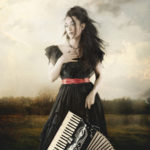 Crystal Bright
Award-winning singer/songwriter and multi-instrumentalist Crystal Bright combines an incredible variety of European and American world music influences and arrangements. Her music intertwines huge soaring operatic vocals to a moving indie rock sound marked by incredible live performances. Greensboro's Yes Weekly named her Best Singer in 2012, Best Songwriter in 2014, and Best Musician in the Triad in 2015.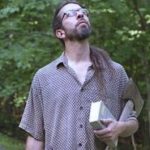 John Saylor
John Saylor plays music in a style he's dubbed "Neo-Post-Alt-Folk," blending elements of lyrically driven tunefulness with emotional depth and frequent bits of cerebral humor, creating a tasty stew of sonic delight for head and soul. He's been hailed as "The next Johnny Cash" by Grammy-winning producer Rob Fraboni, "One of America's greatest living songwriters" by the Internet, "King of Neo-Post-Alt-Folk" by himself, and "An American treasure" by Chapel Hill's Temple Ball Gallery.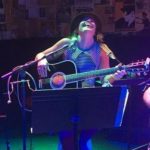 Anita Lorraine Moore
The indie folk/country music of Anita Lorraine Moore features wide-ranging vocals and classic, intimate, heartwarming songwriting. Genre straddling, she writes music born of her experience, desires, candle-lit darkness and dreams. Inspired by folk, classic country, jazz and blues, she sings in a tangy and sweet way that comforts but can also bring you tears.

+ more musicians announced soon!